Hayley's Hope Foundation will be doing the following
2015 appearances
We are available to have our table at any upcoming fairs, community events & presentations

September 12th
Resource/Volunteer Fair 10:00 - 2:00
FREE event for everyone to attend; there will be children activities, performances/music, food for purchase and plenty of other interests for all to enjoy.
Location: Robert DeLeo-Winthrop Senior Center, 35 Harvard Street, Winthrop
~ HHF will have a booth, please stop by at this exciting event and make sure you say "Hi!" to us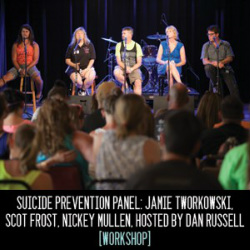 Soulfest ~ HHF ex.director Lorraine Perry (Hayley's mom) will be part of the discussion panel regarding suicide prevention on Saturday August 8th

12:00PM Encouraging A Heart To Live - Believing 'Into' Another
An open panel discussion on the challenges teens and young adults have in our culture, and the support they need to overcome these struggles. This discussion will use some hard won wisdom through experience with the goal of offering hope. Panel guests include: introduction by SoulFest co-Founder, Dan Russell, Scot Frost [Father and Advocate], Jamie Tworkowski [Founder TWLOHA], Lorraine Perry [Mother & HHF Founder] and Nickey Mullen [MA, LMHC, RCST].
---
July 31st

HHF presentation & workshop


9:00 - 12:00 Girl's INC in Lynn, MA
June 10th
Media & Production classroom presentation by HHF
10:30 - 11:45 Lynn English High School


May 13th
Luncheon Meeting with Communities That Care (CTC)
~ HHF will be a guest speaker
11:30 - 1:00 @ Lynn Housing Building


May 9th
Sacred Heart School, Lynn MA
F
un walk/run, health fair and carnival
~ HHF will have a booth, please stop by at this exciting event and make sure you say "Hi!" to us
9:00 - 3:00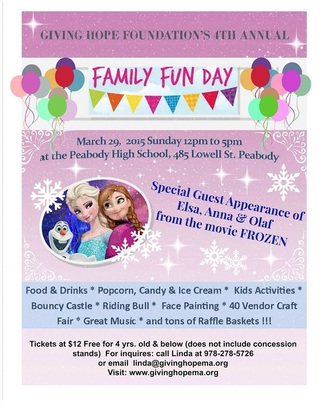 March 29th
Family Fun Day
~ HHF will have a booth, please come out for a great family event & make sure you say "Hi" to u


Peabody High School 12pm - 5pm
---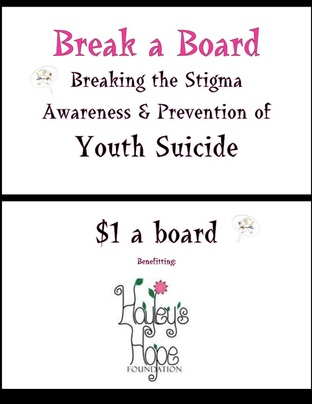 March 14th
Health & Wellness Fair
~ Booth w/D&A Fitness and Martial Arts Studio

North Shore Mall Peabody MA 10am - 3pm
---