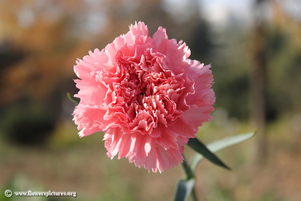 Pink Carnation Day May/2014
Please join on
May 3rd or on May 2nd
if you are participating in schools or workplaces that are not open over the weekend, as we remember Hayley's Birthday.
Hayley would have been 20 years old this year, gone too soon.
...
Please join our world-wide "Pink Carnation Day" by giving out 1 or 100's of these flowers.
You are encouraged to pass a carnation on to someone that needs a kind word, some encouragement for the day, etc..... Make a difference in someone's life – friend, family, or stranger.

We know that words/gestures can hurt BUT we also know these actions can do good; you just never know who will need this lift so pass on a carnation to someone it could make all the difference to them.

We all need to know that someone cares!
♥ HHF

Please feel free to share this event by email, Facebook, with family, co-workers, church members, schools, etc.....

And if you have a chance to take a photo or two please share with us, send to hayleyslegacy@hotmail.com so we can add onto our website.

Facebook event page:
https://www.facebook.com/events/610546592364946/
We would also like to
THANK
our corporate/personal sponsors that are helping HHF continue this community outreach of Pink Carnation Day and allowing us to give-away free carnations to the students of LVTI (Lynn Tech), Erskine Academy & CATC:
~ Tobey's Grocery
~ United Insurance

For more info about this event PCD, please visit on our website page:
http://www.hayleyshopefoundation.org/may-3rd-annual--pink-carnation-day.html
---