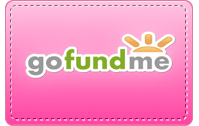 Pledges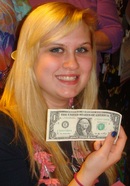 Please help us continue our mission of "Hope Through Awareness" educational and outreach programs. Your tax-deductible donation will help us go far by reaching out to those that are most in need. Because we are a non-profit organization, we rely on the kindness others to reach our goals. Please consider making a donation today!


If you wish to make a donation towards the Hayley Blowers Memorial Scholarship, Operations or Pink Carnation Day; please either fill out the contact form, email or call us for the details. Please specify where you would like your contribution to be applied.

*please note that monies donated to The Hayley's Hope Foundation will be for the sole purpose of operational costs and outreach programs. This is a different source of funding than the monies raised for the Scholarship Fund.
---
The names listed either donated to the Foundations Operational Expenses
OR
The Hayley Blowers Memorial Scholarship
$24 & under Hayley's Friends

Dawn F.
Marcia B.
Thresia
Mr. Jackson
Katie A.

Steve M.




$25 - $99 Hayley's Supporters

Charlie B.
Donna P.
Carlene F.
Carol & Richie G.
Colleen B.
Marie & Robert C.
Denise U.
Scott St.O
Diane B.
Gregory V.A.
The Willette Family
Mike & Lisa B.
Berta S.
Leanne G.
Bob B.
Kevin R.

$100 - $249 Hayley's Hope

Susan P.
Jay A.
John & Barbara S.
Committee to elect Rick Starbard
David J Solimine Funeral Services
Amie & Adam D.
Diane & Ken S.
Waldo County Farm Bureau Assoc.
Jody S.
Jennifer G.
Harold & Joyce L. of Knox ME

John, Erin & Meaghan W. of Lynn, MA




$250 - $499 Hayley's Legacy








$500 & above Hayley's Angels