LifeLine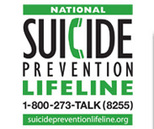 ---
Suicide Prevention Hotline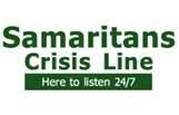 http://www.samaritanshope.org
http://www.samaritans.org/
800-252 TEEN (8336)
3 p.m. to 9 p.m. on weekdays, and 9 a.m. to 9 p.m. on weekends, this service is staffed by volunteers teen peers between the ages of 15 and 18; outside those hours, calls are answered by adult volunteers.
---
Maine Youth Suicide Prevention

---
Massachusetts Suicide & Crisis Hotlines

---
Prevention

---
Worldwide support center

http://www.befrienders.org/
---
An online support center

---
ReachOut

_
http://us.reachout.com/facts/suicide
An online informational and support service to help teens/young adults facing tough times and struggles.
Healing support for those grieving loss by suicide

_
http://www.allianceofhope.org/
---
Hayley's Hope Foundation is dedicated to helping anyone that may be suicidal, if you need further assistance on locating a professional prevention center please contact us.
The above links are suggested resources but there are several others available, please contact us for them.
If in immediate danger please call 911, make sure to stay with a trusted adult until help has been received.