_
Special Stories of Hayley shared by her friends and family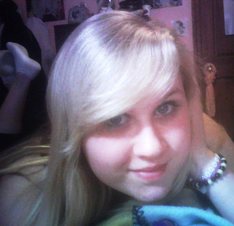 "I feel you everywhere I go
I see your smile, I see your face
I hear you laughing in the rain
Still can't believe you're gone
It ain't fair you died too young,
Like a story that had just begun
The death tore the pages all away
God knows how I miss you
All the hell that I've been through
Just knowing no one could take your place
Sometimes I wonder who you'd be today"
I love you Hay♥
submitted by Lexi R. of Maine

~*~*~*~*~*~*~*~*~*~*~*~*~*~*~*~*~*~*~*~*~*~*~*~*~*~*~*~*~*~*~*~*~*~*~*~*~*~*~*~*~*~*~*~*~*~*~*~*~*~*~*~*~*~*~

---
Passages from what Hayley's mother said during the funeral services. Romans was Hayley's favorite book in the Bible and how we try to the Foundation - helping others:
"Let your hope keep you joyful, be patient in your troubles, and pray at all times. Share your belongings with your needy fellow Christians, and open your homes to strangers. -- Romans 12:12-13
"
~*~*~*~*~*~*~*~*~*~*~*~*~*~*~*~*~*~*~*~*~*~*~*~*~*~*~*~*~*~*~*~*~*~*~*~*~*~*~*~*~*~*~*~*~*~*~*~*~*~*~*~*~*~*~
_
Submitted by Amie N. of MA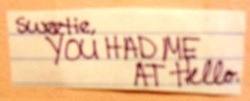 _
When I went to visit Hayley's mom after Hayley left us, I found tons of these hand written quotes on her bedroom wall and they were so beautiful. This one really described how my relationship with Hayley came to be. While I met Hayley through her aunt KK when she was very young (probably when she was 4 or 5) the minute I met Hayley, I knew she was a special young lady and we bonded quickly. She wasn't afraid of me like some young kids can be of strangers. It was like she knew that I was already part of her family and she was safe with me. I loved Hayley as if she was my sister, my niece, my friend. And while "She had me at Hello" she never lost me at goodbye.
~*~*~*~*~*~*~*~*~*~*~*~*~*~*~*~*~*~*~*~*~*~*~*~*~*~*~*~*~*~*~*~*~*~*~*~*~*~*~*~*~*~*~*~*~*~*~*~*~*~*~*~*~*~*~
---
_
Submitted by Jane S. of MA
I met Hayley when she was about 2yrs old. She was the cutest little sweetie with her bright blue eyes & beautiful blonde hair. I can remember babysitting Hayley at my house in Peabody & also playing with her in her front yard in Lynn. I can still re
member the day she was so excited to show me her new bedroom at her New House in Lynn. Lives change & unfortunately, we lost touch, but from what I can see from photos, messages & posts, Hayley was still that beautiful sweetie I remember & im sure you are the prettiest little angel above! look after your mom & your family cause I know they miss you so very much. There will always be a special place in my heart for you as that cutest little sweetie with bright blue eyes & beautiful blonde hair. RIP Hayley & know that Jane has always loved you!
~*~*~*~*~*~*~*~*~*~*~*~*~*~*~*~*~*~*~*~*~*~*~*~*~*~*~*~*~*~*~*~*~*~*~*~*~*~*~*~*~*~*~*~*~*~*~*~*~*~*~*~*~*~*~